INNOVO Spray
Regular price

Sale price

€14,95

Unit price

per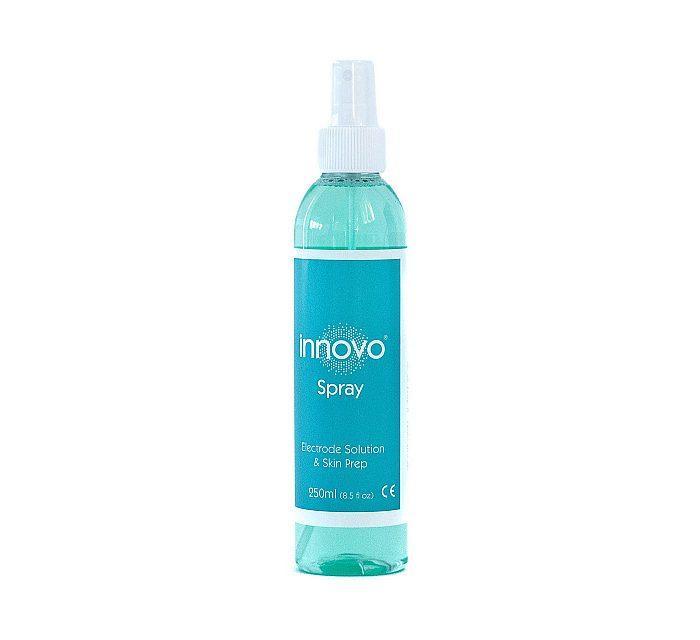 /
Regular price

Sale price

€14,95

Unit price

per
This safe spray ensures a reliable, comfortable connection between your skin and INNOVO's proprietary, built-in technology to effectively deliver gentle pulses to your pelvic floor. Use spray before every use, carefully spraying all 8 panels 3-4 times.
Each bottle should last for three months when used 30-minutes a day for 5 days per week.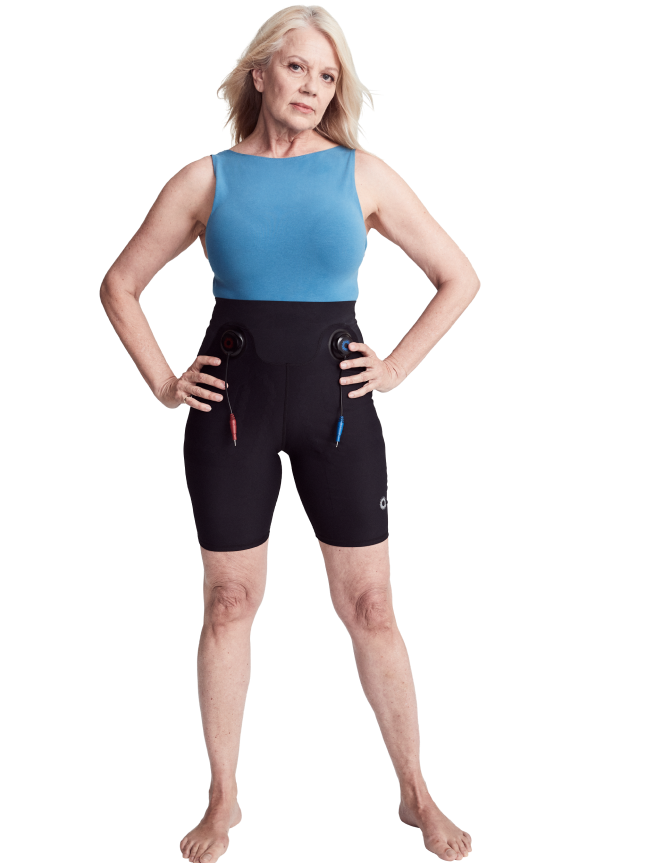 Product Information
What's Included?
When you order the INNOVO Starter Kit you will receive everything needed for your 12 week treatment, in the discreet packaging you will get:

INNOVO Multipath Shorts, Conductive Spray, Cable, Controller, Next Strap, Charger & Adaptor, Instruction Manual and Quick Start Guide.
Who should not use INNOVO?
INNOVO is not suitable for some people and should be used with caution by others.
INNOVO should not be used if you:
- Have a cardiac pacemaker, implanted defibrillator, or any implanted electronic device.
- Have a suspected or a diagnosed heart condition (consult a doctor).
- Are pregnant.
- Have any implanted metal devices in the abdominal or pelvic areas, including an Intrauterine Device (IUD).
- Have epilepsy or are under medical supervision for cognitive dysfunction.
- Wearing the product necessitates placement over areas where drugs/medicines are administered by injection.
- Have waited at least six months after the birth of your baby (consult your doctor).
- Have waited until the heavy days of your period have finished.
For more information view our
disclaimers page
.
What happens if I order the wrong size?
We offer free size exchanges to ensure all INNOVO users get the right size.
Can I return INNOVO if it doesn't work for me?
You have 30 days from the receipt of your INNOVO Kit to decide if you are satisfied with your purchase.
How long before I start to notice any improvement?
Clinical research shows that INNOVO users may start to notice an improvement after just four weeks. For best results, we recommend you use INNOVO for at least three months – 30 minutes a day/5 days a week.
80

%

of User Saw a Significant Reduction in Leaks After 4 Weeks1

87

%

of Users Were Defined as Dry or Nearly Dry After 12 Weeks2

90

%

of User Would Recommend the Therapy to Others1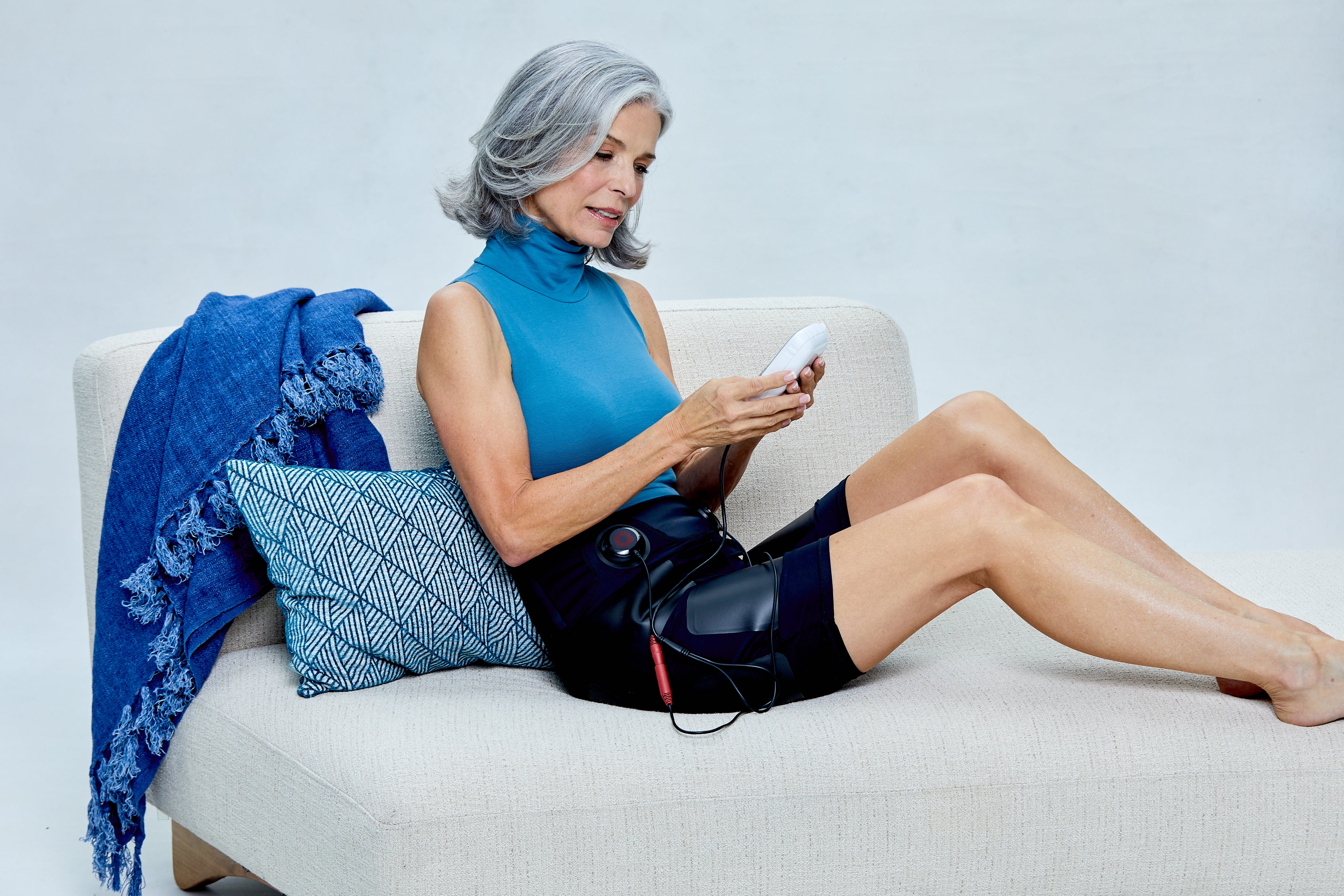 Engage your pelvic floor from the comfort of home.
Our Multipath Technology engages your pelvic floor muscles to deliver 180 precise kegels per session. Simply slip on the shorts for 30 minutes. Clinically proven to eliminate leaks without any side effects.
50% of Women Can't Do a Kegel Properly; We Do Them For You
Urinary Incontinence is surprisingly common and affects 1 in 3 women. Your pelvic floor is a powerful set of muscles that play an important role in bladder control, core stability and intimate wellbeing. INNOVO takes the guesswork out of strengthening your tricky to isolate pelvic floor muscles, all from the comfort of your own home.
No More Pads, Leaks or Worries - in Just 12 Weeks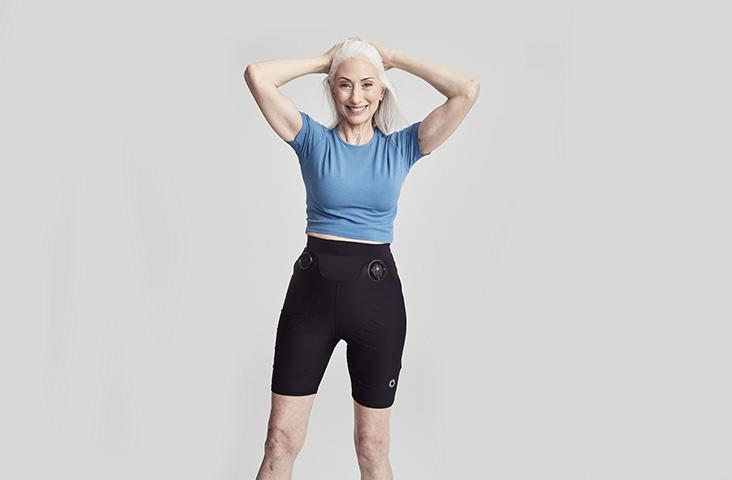 Comfortable
Four-way stretch material feels like a pair of yoga pants! Designed to fit women of all ages and sizes.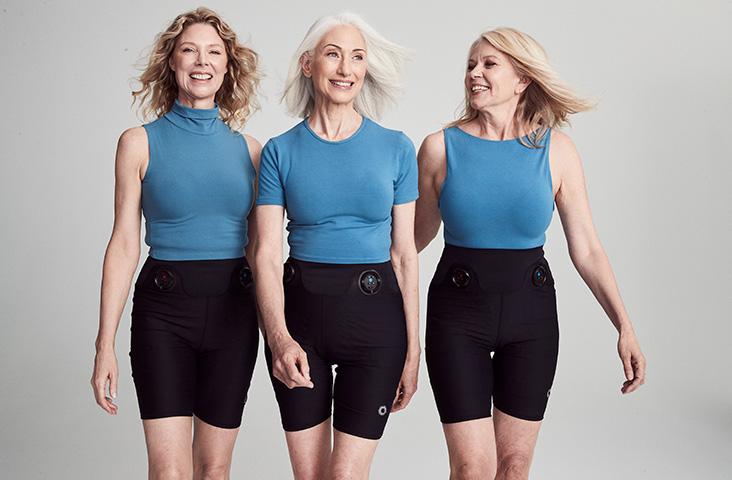 Easy to Use
Simply slip on the shorts and choose the most comfortable position for your 30-minute treatment.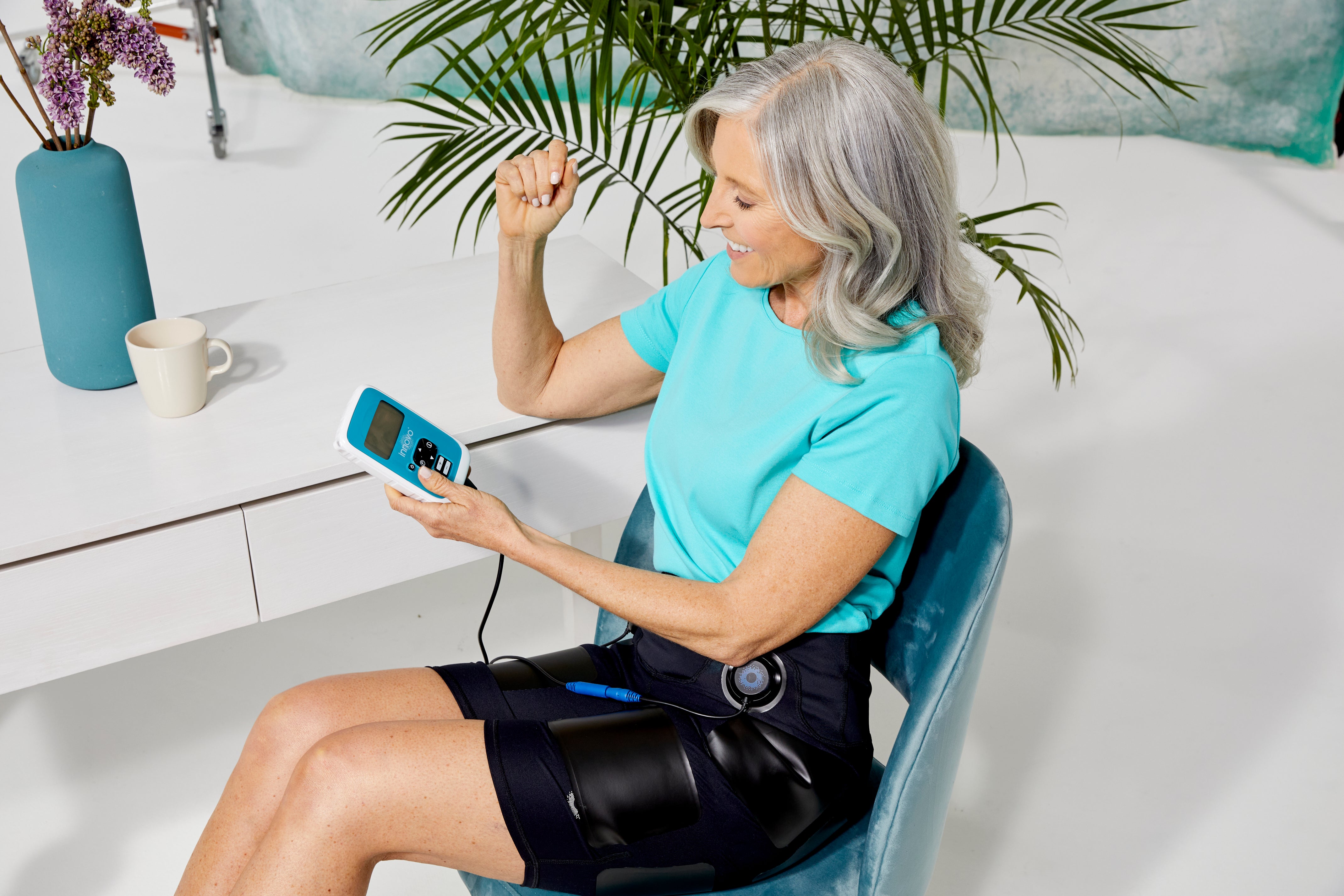 Convenient
Use from the comfort of your own home. No more awkward, inconvenient doctor's office visits.
Clinically Proven
Our Multipath Technology has been clinically proven to eliminate bladder leaks.